Two views of this Beautiful street shrine, gated and open.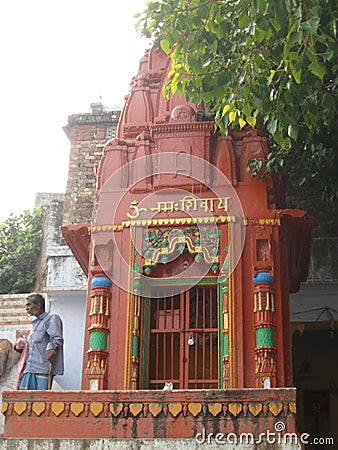 © Photographer: Michelle K Wood | Agency: Dreamstime.com
Shiva street shrine near Assi Ghat in Varanasi, India on the Ganges River. There is a Shiva lingam on the altar with decorations and offerings of flowers. The wall-hanging in the back depicts Shiva, Parvati, and Ganesh.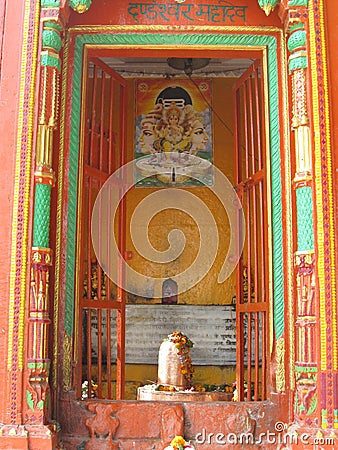 © Photographer: Michelle K Wood | Agency: Dreamstime.com