Kunjapuri Temple is located near Narendranagar 28 Km from Rishikesh. Dedicated to Goddess Shakti. According to legends, Kunjapuri Mandir is located where the chest part of sati fell. Uttarakhand, India. This is a shaktipeet; legend says a piece of the Goddess Sati fell here when she died.
.
.
Temple Entrance Arch
.


© Photographer: Michelle K Wood | Agency: Dreamstime.com
.
.
Temple
.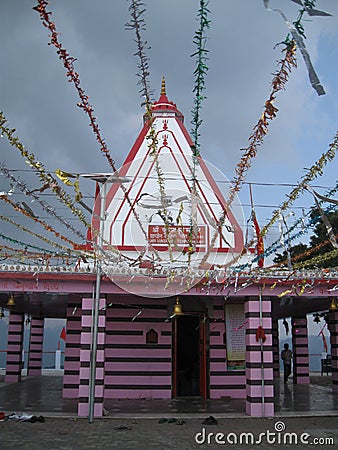 © Photographer: Michelle K Wood | Agency: Dreamstime.com