* Little Boy Decorating Christmas Tree
By Admin 0 comments (leave a comment)
Five-year-old boy helps decorate the Christmas tree, carefully putting ornaments on the branches.
.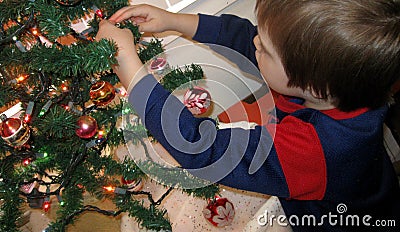 © Photographer: Michelle K Wood | Agency: Dreamstime.com
Categories: Boys, Children, Holiday, Special Event, Winter
You can leave comments by clicking here, leave a trackback at http://michellekwood.com/wp-trackback.php?p=1641 or subscribe to the RSS Comments Feed for this post.