* Boy meets Deer at the Park
By Admin 0 comments (leave a comment)
Five year old boy encounters a deer while enjoying nature at Kathryn Albertson Wildlife Sanctuary.
.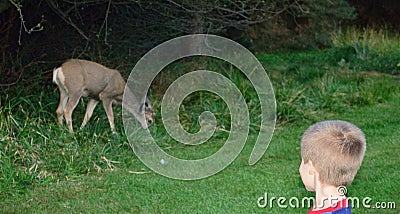 © Photographer: Michelle K Wood | Agency: Dreamstime.com
Categories: Boise, Boys, Children, Fauna, Flora, Landscape, Summer
You can leave comments by clicking here, leave a trackback at http://michellekwood.com/wp-trackback.php?p=1647 or subscribe to the RSS Comments Feed for this post.